My Blog
Posts for tag: dental care
By Paul D. Nifong, Jr, DDS, PA
November 23, 2017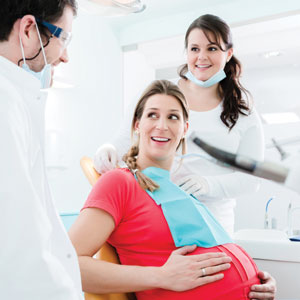 Pregnancy is a very special and exciting time for expectant women and their families. At this time, many moms-to-be make careful choices to try and do what's best for themselves and their babies. Wondering what's the right way to take care of your oral health when you're expecting? Here are answers to a few of the most common questions about dental care during pregnancy.
Q: Does pregnancy make a woman more susceptible to dental problems?
A: Yes. Pregnancy causes big changes in the levels of certain hormones, and these in turn have a powerful influence on your body. For example, many expectant moms experience food cravings and morning sickness at certain times. Changing hormone levels can also affect your oral health in various ways, including making your gums tender, swollen, and highly sensitive to the harmful bacteria in plaque.
Q: What are "pregnancy tumors" in the mouth?
A: These are benign (non-cancerous) overgrowths of tissue that sometimes develop on the gums during the second trimester. Often appearing between the teeth, these swollen reddish growths are thought to be caused by plaque bacteria. They sometimes go away on their own when pregnancy is over, but may be surgically removed if they don't.
Q: Is it normal to have bleeding gums during pregnancy?
A: It's not uncommon, but it does indicate that you need to pay careful attention to your oral hygiene at this time. Pregnancy hormones can cause the tiny blood vessels in your gums to become enlarged; when plaque bacteria are not effectively removed from the mouth, the gums may become inflamed and begin to bleed. This condition is often called "pregnancy gingivitis." If left untreated, it can progress to a more serious form of gum disease called periodontitis. That's one reason why regular brushing and flossing are so important during pregnancy — as are routine professional cleanings.
Q: Is it safe to have dental cleanings and checkups during pregnancy?
A: Yes; in fact, it's a very good idea to have at least one. Studies have shown that women who receive dental treatment during pregnancy face no more risks to their developing babies than those who don't. On the other hand, poor oral health is known to cause gum disease, and is also suspected of being linked to adverse pregnancy outcomes. Routine dental exams and professional cleanings can help you maintain good oral health and avoid many potential problems during this critical time.
Q: Should I postpone more complicated dental work until after I have a baby?
A: It depends. A study recently published in the Journal of the American Dental Association found it was safe for pregnant women to have routine procedures like fillings, root canals, and extractions, even if they require local anesthesia. So treatments that are essential to an expectant mother's health shouldn't be put off. However, if you're planning to have cosmetic dental work, it might be best to err on the side of caution and wait until after your baby is born.
Have more questions about oral health during pregnancy? Contact our office or schedule a consultation — and be sure to let us know that you are pregnant, so we can make sure you get the extra attention you need. You can learn more in the Dear Doctor magazine article "Pregnancy and Oral Health."
By Paul D. Nifong, Jr, DDS, PA
November 23, 2015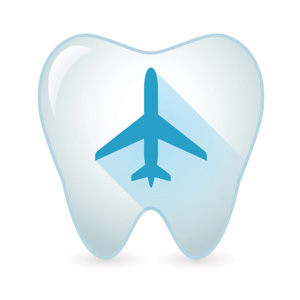 Each year, over a million Americans venture abroad for healthcare, with roughly half for dental treatment. Cost is the main reason — "medical tourists" believe they can save substantially on treatment, even with travel.
But before undertaking such a venture for dental work, there are some things you should take into consideration. For one, although quality care exists all over the world, you'll also find different standards of care. In the United States, for example, not only must dental providers graduate from accredited schools, they must also pass state examinations before they can practice (specialists even more). In some parts of the world, educational standards aren't as difficult to attain. You may also find differing standards for infection control, drug applications or appliances: for example, you may find a lower quality in implant or crown materials or craftsmanship than you might expect in the U.S.
Communication can also be an obstacle. Language barriers make it more difficult to understand what to expect before, during and after a procedure, or to have your questions answered. It may also hinder your provider from fully accessing your medical and dental history, which could have an impact on your treatment and outcome. Limited communication also increases misunderstanding about services offered, charges and treatment expectations.
Finally, many dental procedures have multiple phases to them, some of which normally span several months and visits. Many who go abroad for more complex procedures may try to have them performed in a much shorter time frame. Doing so, however, could prove disappointing both in the quality of the final outcome and your own well-being under such an arduous schedule. Even if your dental work is performed in an exotic locale, recovering from extensive procedures where you must rest and refrain from strenuous activity is best performed in the comfort of your own home.
It's important to get the facts before traveling to a foreign country for any medical or dental treatment, especially about a region's accreditation and care standards, as well as what you can expect in terms of amenities and culture during your stay. One good source is the U.S. Center for Disease Control's web page for medical tourism (http://goo.gl/75iWBk).
Going abroad for dental care is a big decision — be sure you're prepared.
If you would like more information on dental treatment abroad, please contact us or schedule an appointment for a consultation. You can also learn more about this topic by reading the Dear Doctor magazine article "Dental & Medical Tourism: It's No Vacation."
By Paul D. Nifong, Jr, DDS, PA
June 30, 2014
As our profession advances, we dental professionals continue to find the biggest factor for successful outcomes is an informed patient. The more you know about your own teeth and gums, the greater your chance for a healthy outcome.
Regular dental care is fundamental to becoming informed. Your regular office visits and cleanings are an opportunity for us to "get real" — for you to learn the unvarnished truth about your dental issues and the reasons why you need to consider some options regarding your oral health. We also need to be just as realistic about what can or can't be done to improve your situation and the cost involved.
The best way to approach this is to develop a plan based on managing risk. Risk is essentially weighing anything we may potentially lose against the solutions for not losing it. In dentistry, we look at risk in four basic areas: periodontal, the threats to structures like gums, ligaments and bone that support the teeth; biomechanical, the threats to the structural integrity of teeth such as decay, enamel erosion or fracture; functional, problems that can arise with how the teeth, muscles and jaw joints work together; and aesthetic, the impact of all these threats to the outward appearance of your smile.
Once we know the risks you're facing, we then determine the best treatment approach for managing the risk based on costs and potential outcomes. For example, if you're diagnosed with gum disease, you're at risk for losing supporting bone and, ultimately, the affected teeth. Our primary goal is to prevent that loss from occurring through plaque and calculus removal that slow or stop the disease and allow affected tissues to heal. But if the disease has advanced and you've already experienced bone or even tooth loss, we may then need to modify our treatment goal by including gum surgery or tooth replacement options like dental implants.
Using a risk management approach helps us identify what needs to be treated and the most reasonable and achievable options for treating it. The foundation for this approach is prevention — stopping problems before they start or progress. Developing and maintaining this kind of action plan will help reduce your ultimate costs — emotional, social and financial.
If you would like more information on dental treatment planning, please contact us or schedule an appointment for a consultation. You can also learn more about this topic by reading the Dear Doctor magazine article "Successful Dental Treatment."