My Blog
Posts for: December, 2017
By Paul D. Nifong, Jr, DDS, PA
December 23, 2017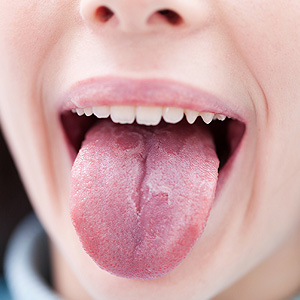 Some things in life look worse than they really are. A condition known as "geographic tongue" is a good example: while it may look serious, it's not a cause for real concern.
If you've never heard of geographic tongue it's because it's not a common ailment: it only affects one to three percent of the population. The name comes from patches of redness on the top surface of the tongue surrounded by grayish white borders, which gives the red patches a look similar to land masses on a map.
It's known formally as "benign migratory glossitis," which tells us more about the condition: "benign" means the patches aren't cancerous; "migratory" indicates the patches tend to move and take different shapes along the surface of the tongue. In fact, it's possible for them to appear, disappear, and then reappear over the course of a few days.
The exact causes of geographic tongue haven't been fully substantiated. Researchers believe emotional stress, psychological problems or hormonal disturbances (especially women during pregnancy or ovulation) could be triggers for its occurrence. Certain dietary deficiencies like zinc or vitamin B, or acidic foods are also believed to be factors.
While geographic tongue isn't painful, it can leave your tongue feeling more sensitive with a mild burning or stinging sensation. If you're prone to having geographic tongue, there are some things you can do to reduce the irritation. Try to avoid eating acidic or spicy foods like tomatoes, citrus fruits or mint, as well as astringent substances like alcohol or certain mouthwashes. We may also prescribe anesthetic mouthrinses, antihistamines or steroid ointments to help ease any discomfort.
The good news, though, is that this harmless condition is more irritating than anything else. With a little care and forethought you won't even know you have it.
If you would like more information on geographic tongue, please contact us or schedule an appointment for a consultation. You can also learn more about this topic by reading the Dear Doctor magazine article "Geographic Tongue."
By Paul D. Nifong, Jr, DDS, PA
December 08, 2017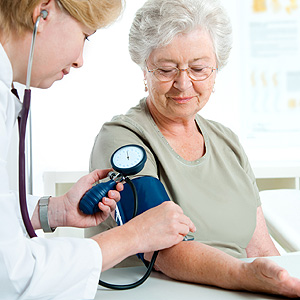 You may think your blood pressure is only important to your general health — but it can also affect your dental care. That's why it's increasingly common for dental providers to include blood pressure monitoring for patients during routine visits.
High blood pressure is a risk factor for several major health conditions including heart attack, stroke and diabetes, and is one of the most common diagnoses in the United States. Even so, many people don't know their blood pressure is abnormally high. It may be discovered during an annual health visit, or not at all. Since many people visit their dentist twice a year for cleanings, taking a blood pressure reading during these visits increases the chance of detecting a high pressure.
In one study published in the Journal of the American Dental Association, the researchers looked at dental patients who had not seen a doctor in the previous twelve months and who underwent blood pressure screening during a regular dental visit. Seventeen percent of those studied learned they were at increased risk for cardiovascular disease.
High blood pressure can also have a direct effect on how we treat your teeth and gums. For example, we may have to adapt and become more diligent about preventing dental disease if you're taking a blood pressure drug that could trigger reduced saliva flow (dry mouth), a factor in tooth decay. Certain local anesthetics may also contain substances like epinephrine that constrict blood vessels, which can increase blood pressure. To avoid this if you're hypertensive, we may need to adjust the dosage of anesthetic drugs to lessen this effect.
Monitoring blood pressure in the dental office is a good example of how all healthcare services can interact with each other. At the very least, a blood pressure check at your next cleaning could alert you to a potentially dangerous condition you didn't even know you had.
If you would like more information on the relationship of blood pressure and other medical issues to dental health, please contact us or schedule an appointment for a consultation. You can also learn more about this topic by reading the Dear Doctor magazine article "Monitoring Blood Pressure."