My Blog
Posts for: November, 2017
By Paul D. Nifong, Jr, DDS, PA
November 23, 2017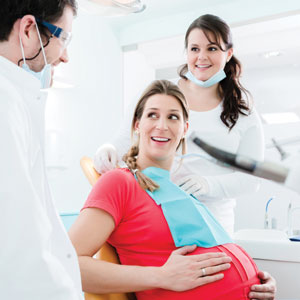 Pregnancy is a very special and exciting time for expectant women and their families. At this time, many moms-to-be make careful choices to try and do what's best for themselves and their babies. Wondering what's the right way to take care of your oral health when you're expecting? Here are answers to a few of the most common questions about dental care during pregnancy.
Q: Does pregnancy make a woman more susceptible to dental problems?
A: Yes. Pregnancy causes big changes in the levels of certain hormones, and these in turn have a powerful influence on your body. For example, many expectant moms experience food cravings and morning sickness at certain times. Changing hormone levels can also affect your oral health in various ways, including making your gums tender, swollen, and highly sensitive to the harmful bacteria in plaque.
Q: What are "pregnancy tumors" in the mouth?
A: These are benign (non-cancerous) overgrowths of tissue that sometimes develop on the gums during the second trimester. Often appearing between the teeth, these swollen reddish growths are thought to be caused by plaque bacteria. They sometimes go away on their own when pregnancy is over, but may be surgically removed if they don't.
Q: Is it normal to have bleeding gums during pregnancy?
A: It's not uncommon, but it does indicate that you need to pay careful attention to your oral hygiene at this time. Pregnancy hormones can cause the tiny blood vessels in your gums to become enlarged; when plaque bacteria are not effectively removed from the mouth, the gums may become inflamed and begin to bleed. This condition is often called "pregnancy gingivitis." If left untreated, it can progress to a more serious form of gum disease called periodontitis. That's one reason why regular brushing and flossing are so important during pregnancy — as are routine professional cleanings.
Q: Is it safe to have dental cleanings and checkups during pregnancy?
A: Yes; in fact, it's a very good idea to have at least one. Studies have shown that women who receive dental treatment during pregnancy face no more risks to their developing babies than those who don't. On the other hand, poor oral health is known to cause gum disease, and is also suspected of being linked to adverse pregnancy outcomes. Routine dental exams and professional cleanings can help you maintain good oral health and avoid many potential problems during this critical time.
Q: Should I postpone more complicated dental work until after I have a baby?
A: It depends. A study recently published in the Journal of the American Dental Association found it was safe for pregnant women to have routine procedures like fillings, root canals, and extractions, even if they require local anesthesia. So treatments that are essential to an expectant mother's health shouldn't be put off. However, if you're planning to have cosmetic dental work, it might be best to err on the side of caution and wait until after your baby is born.
Have more questions about oral health during pregnancy? Contact our office or schedule a consultation — and be sure to let us know that you are pregnant, so we can make sure you get the extra attention you need. You can learn more in the Dear Doctor magazine article "Pregnancy and Oral Health."
By Paul D. Nifong, Jr, DDS, PA
November 08, 2017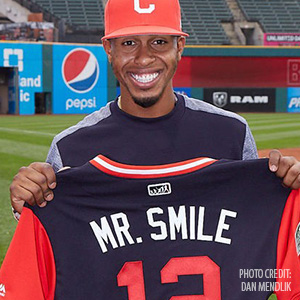 At the first-ever Players Weekend in August 2017, Major League Baseball players wore jerseys with their nicknames on the back. One player — Cleveland Indians shortstop, Francisco Lindor — picked the perfect moniker to express his cheerful, fun-loving nature: "Mr. Smile." And Lindor gave fans plenty to smile about when he belted a 2-run homer into the stands while wearing his new jersey!
Lindor has explained that he believes smiling is an important part of connecting with fans and teammates alike: "I've never been a fan of the guy that makes a great play and then acts like he's done it 10,000 times — smile, man! We've got to enjoy the game."
We think Lindor is right: Smiling is a great way to generate good will. And it feels great too… as long as you have a smile that's healthy, and that looks as good as you want it to. But what if you don't? Here are some things we can do at the dental office to help you enjoy smiling again:
Routine Professional Cleanings & Exams. This is a great place to start on the road toward a healthy, beautiful smile. Even if you are conscientious about brushing and flossing at home, you won't be able to remove all of the disease-causing dental plaque that can hide beneath the gum line, especially if it has hardened into tartar, but we can do it easily in the office. Then, after a thorough dental exam, we can identify any problems that may be affecting your ability to smile freely, such as tooth decay, gum disease, or cosmetic dental issues.
Cosmetic Dental Treatments. If your oral health is good but your smile is not as bright as you'd like it to be, we can discuss a number of cosmetic dental treatments that can help. These range from conservative procedures such as professional teeth whitening and bonding to more dramatic procedures like porcelain veneers or crowns.
Tooth Replacement. Many people hide their smiles because they are embarrassed by a gap from a missing tooth. That's a shame, because there are several excellent tooth-replacement options in a variety of price ranges. These include partial and full dentures, bridgework, and dental implants. So don't let a missing tooth stop you from being Mr. (or Ms.) Smile!
If you'd like more information about oral health or cosmetic dentistry, please contact us or schedule an appointment for a consultation. You can also learn more by reading the Dear Doctor magazine articles "Beautiful Smiles by Design" and "The Impact of a Smile Makeover."