My Blog
Posts for: August, 2016
By Paul D. Nifong, Jr, DDS, PA
August 20, 2016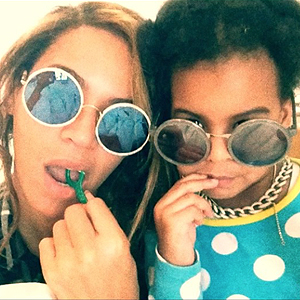 As is the case with most celebs today, Beyonce is no stranger to sharing on social media… but she really got our attention with a video she recently posted on instagram. The clip shows the superstar songstress — along with her adorable three-year old daughter Blue Ivy — flossing their teeth! In the background, a vocalist (sounding remarkably like her husband Jay-Z) repeats the phrase "flossin'…flossin'…" as mom and daughter appear to take care of their dental hygiene in time with the beat: https://instagram.com/p/073CF1vw07/?taken-by=beyonce
We're happy that this clip highlights the importance of helping kids get an early start on good oral hygiene. And, according to authorities like the American Dental Association and the American Academy of Pediatric Dentistry, age 3 is about the right time for kids to begin getting involved in the care of their own teeth.
Of course, parents should start paying attention to their kids' oral hygiene long before age three. In fact, as soon as baby's tiny teeth make their first appearance, the teeth and gums can be cleaned with a soft brush or cloth and a smear of fluoride toothpaste, about the size of a grain of rice. Around age 3, kids will develop the ability to spit out toothpaste. That's when you can increase the amount of toothpaste a little, and start explaining to them how you clean all around the teeth on the top and bottom of the mouth. Depending on your child's dexterity, age 3 might be a good time to let them have a try at brushing by themselves.
Ready to help your kids take the first steps to a lifetime of good dental checkups? Place a pea-sized dab of fluoride toothpaste on a soft-bristled brush, and gently guide them as they clean in front, in back, on all surfaces of each tooth. At first, it's a good idea to take turns brushing. That way, you can be sure they're learning the right techniques and keeping their teeth plaque-free, while making the experience challenging and fun.
Most kids will need parental supervision and help with brushing until around age 6. As they develop better hand-eye coordination and the ability to follow through with the cleaning regimen, they can be left on their own more. But even the best may need some "brushing up" on their tooth-cleaning techniques from time to time.
What about flossing? While it's an essential part of good oral hygiene, it does take a little more dexterity to do it properly. Flossing the gaps between teeth should be started when the teeth begin growing close to one another. Depending on how a child's teeth are spaced, perhaps only the back ones will need to be flossed at first. Even after they learn to brush, kids may still need help flossing — but a floss holder (like the one Beyonce is using in the clip) can make the job a lot easier.
If you would like more information about maintaining your children's oral hygiene, please contact us or schedule an appointment for a consultation. You can learn more by reading the Dear Doctor magazine articles "Top 10 Oral Health Tips For Children" and "How to Help Your Child Develop the Best Habits for Oral Health."
By Paul D. Nifong, Jr, DDS, PA
August 05, 2016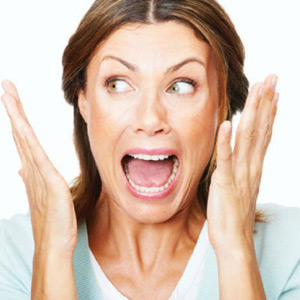 We've all experienced eating or drinking something hot enough to scald the inside of our mouths. But what if you regularly have a burning sensation but haven't consumed anything hot to cause it? You may have a condition called burning mouth syndrome, or BMS.
In addition to the sensation of feeling scalded or burnt, BMS can also cause dryness, tingling and numbness, as well as a change or reduction in your sense of taste. You can feel these sensations generally in the mouth or from just a few areas: the lips, tongue, inside of the cheeks, gums, throat or the roof of the mouth.
The root cause of BMS isn't always easy to pinpoint, but it seems related to systemic conditions like diabetes, nutrition or vitamin deficiencies and acid reflux; it's also been known to accompany the use of irradiation or chemotherapy for cancer treatment or psychological problems. It seems to occur most often in women around the age of menopause and may be linked to hormonal changes.
To determine the best treatment course, we must first eliminate the possibility that another condition besides BMS may be causing your symptoms. Some medications (both prescription and over-the-counter) cause mouth dryness, which can irritate the inner linings of the mouth or contribute to yeast infection, either of which could result in similar symptoms to BMS. Allergic reactions to dental materials in dentures or toothpastes that contain sodium lauryl sulfate, whiteners or cinnamon flavor can cause irritation and skin peeling within the mouth.
If we've determined you have BMS, there are a number of strategies we can try to bring relief, like stopping or cutting back on habits that worsen dry mouth like smoking, alcohol or coffee consumption, or frequently eating hot or spicy foods. You should also drink water more frequently to keep your mouth moist, or use biotene or products containing the sweetener xylitol to promote saliva production. If mouth dryness is related to medication, you should speak with your physician or our office about alternatives.
In some cases, BMS resolves over time. In the mean time, though, promoting good saliva flow and reducing stress will go a long way toward diminishing this irritating condition.
If you would like more information on the causes and treatment of burning mouth syndrome, please contact us or schedule an appointment for a consultation. You can also learn more about this topic by reading the Dear Doctor magazine article "Burning Mouth Syndrome."