My Blog
Posts for: June, 2015
By Paul D. Nifong, Jr, DDS, PA
June 25, 2015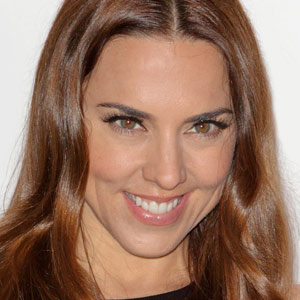 As a member of the best-selling pop group Spice Girls, Mel C (AKA Sporty Spice) enjoyed her share of musical superstardom. At the band's peak in the Nineties, the young singer's signature look featured baggy sweatpants, an assortment of tattoos, a nose stud and a gold-capped incisor, front and center in her mouth. Today, Melanie Chisholm is still singing — but now she's a mom, an amateur triathlete… and that gold tooth is just a memory. Not only that, her smile looks more evenly spaced and whiter than it did when she was referred to as the "tomboy" of the group.
What happened? In our view, it all boils down to changing tastes — plus a little bit of help from dental professionals. As the "wannabe" singer proves, there's no single standard when it comes to making your teeth look their best. Your own look is unique to you — and your smile can reflect that individuality.
For example, crowns (caps) are substantial coverings that may be placed on teeth when they are being restored. They are available in three types: gold, all-porcelain, or porcelain-fused-to-metal. The latter two are tooth-colored, while the gold is — well, shiny like gold bling. Which one is right for you? In many cases, it's your choice.
Likewise, dental veneers — wafer-thin shells that can correct cosmetic issues by covering the surface of your teeth — can be made in a variety of shades. Their hues may range from natural ivory to Hollywood white, and everything in between. What's the best color for you? Only you can say.
Some people opt for a "smile makeover" that uses small irregularities in the spacing and color of teeth to create a more "natural" look. Other folks want a perfectly even, brilliant white smile that dazzles the eye. Still others are looking to match or restore the smile they once had — perhaps even re-creating a signature gap between the teeth. As long as there are no other dental issues involved, the choice is yours.
So if you're unhappy with your smile — or if you feel it doesn't reflect the person you "wannabe" — why not talk to us about a smile makeover? Just call our office to schedule a consultation. You can learn more about this topic in the Dear Doctor magazine articles "Beautiful Smiles by Design" and "The Impact of a Smile Makeover."
By Paul D. Nifong, Jr, DDS, PA
June 10, 2015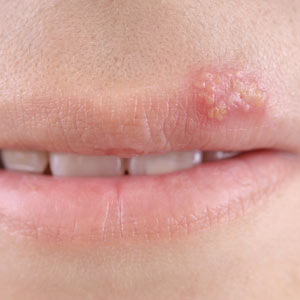 Although normally benign, a cold sore outbreak can be irritating and embarrassing. Understanding why they occur is the first step to minimizing outbreaks.
The typical cold sore (also known as a fever blister) is caused by the Herpes Simplex Virus (HSV) Type I, medically known as "Herpes Labialis" because it occurs on or around the lips. This virus is not to be confused with HSV Type II, which causes a genital infection. Unlike most viruses, HSV Type I can cause a recurring sore outbreak in certain people. Most viruses tend to occur only once because the body produces anti-bodies to prevent further attack; it's believed HSV Type I, however, can shield itself from these defenses by hiding in the body's nerve roots.
These cold sore outbreaks often occur during periods of high stress, overexposure to sunlight or injuries to the lip. Initially you may have an itch or slight burning around the mouth that escalates into more severe itching, redness, swelling and blistering. The sores will break out for about a week to ten days and then scab over and eventually heal (unless they become infected, in which case the healing process may go longer). You're contagious between the first symptoms and healing, and so can spread the virus to other people.
In recent years, anti-viral prescription medications have been developed that can effectively prevent HSV outbreaks, or at least reduce the healing time after an occurrence. The most common of these are acyclovir and valcyclovir, proven effective with only a few possible mild side effects. They can be taken routinely by people with recurring cold sores to suppress regular outbreaks.
While HSV Type I cold sores are more an aggravation than a health danger, it's still important for you to see us initially for an examination if you encounter an outbreak. It's possible for a more serious condition to masquerade as a cold sore or blister. A visit to us may also get you on the right track to reducing the frequency of outbreaks, as well as minimizing discomfort when they do occur.
If you would like more information on the treatment of cold sores, please contact us or schedule an appointment for a consultation. You can also learn more about this topic by reading the Dear Doctor magazine article "Cold Sores."