My Blog
Posts for: November, 2014
By Paul D. Nifong, Jr, DDS, PA
November 19, 2014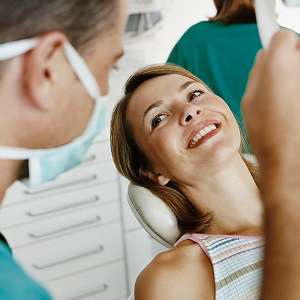 Modern restorations for severely damaged or missing teeth are truly remarkable. Although the type of restoration may differ — dental implant, bridge, or veneer — the end result is a life-like facsimile that matches the shape and color of your natural teeth.
To achieve this result, though, the new crown or veneer requires fabrication in a dental laboratory, a meticulous process that may take a few weeks. In the interim, we often install temporary crowns. These help in a number of ways: because we've prepared the teeth for final restoration by removing some of the tooth structure, the temporary crown protects and stabilizes the teeth, reduces sensitivity and helps maintain gum health. Temporary crowns also enable the patient to present a more natural smile while waiting for the permanent restoration.
Temporary crowns are typically manufactured to fit a wide range of patients, similar to an "off-the-rack" suit from a clothing store. In recent years, though, customized "tailored" temporary crowns designed specifically for an individual patient have grown in popularity among dental professionals as well as patients.
In creating a customized temporary crown, we first perform a smile analysis similar to one used for a permanent restoration. After a careful assessment of your mouth, we would then make recommendations about the elements to include in the temporary crown, including shape and color. We would also factor in your desires and concerns into the final design. Working together with the dental laboratory, we would then have the temporary crowns produced and ready to apply as soon as we complete the preparatory work.
Customized temporary crowns also serve another important purpose as a kind of "dress rehearsal" for the permanent restoration. This gives you an opportunity to "try out" the smile you'll have with the permanent restoration in your daily life. We can then use your experience to make adjustments to the permanent crowns before final production.
While customized temporary crowns involve more effort and expense than the traditional, the benefits are worth the added cost, especially if you're involved with an extensive "smile makeover" procedure. Not only will you look better while your permanent restoration is under construction, your temporary look will give you added confidence that your future smile is right for you.
If you would like more information on temporary and permanent dental restorations, please contact us or schedule an appointment for a consultation. You can also learn more about this topic by reading the Dear Doctor magazine article "Concepts of Temporary Restorations."
By Paul D. Nifong, Jr, DDS, PA
November 04, 2014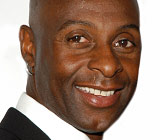 Athletic activity can boost your health, but many sports also carry some risk — especially to the teeth. This is something NFL wide receiver Jerry Rice well knows.
"Football can be brutal — injuries, including those to the face and mouth, are a common risk for any player," Rice noted in an interview with Dear Doctor magazine. In fact, Rice himself chipped a couple of teeth, which were repaired with crowns. "There wasn't a lot of focus on protecting your teeth in high school," Rice recalled.
You don't have to be a legend of the NFL to benefit from the type of high-quality mouthguard a dentist can make for you or your child. Consider that:
An athlete is 60 times more likely to suffer harm to the teeth when not wearing a mouthguard.
Mouthguards prevent an estimated 200,000 or more injuries each year.
Sports-related dental injuries account for more than 600,000 emergency room visits annually.
Each knocked-out tooth that is not properly preserved or replanted can cause lifetime dental costs of $10,000 to $20,000.
You and/or your child should wear a mouthguard if you participate in sports involving a ball, stick, puck, or physical contact with another player. Mouthguards should be used for practice as well as actual games.
It's also important to be aware that all mouthguards are not created equal. To get the highest level of protection and comfort, you'll want to have one custom-fitted and professionally made. This will involve a visit to our office so that we can make a precise model of your teeth that is used to create a custom guard. A properly fitted mouthguard is protective, comfortable, resilient, tear-resistant, odorless, tasteless and not bulky. It has excellent retention, fit, and sufficient thickness in critical areas.
If you are concerned about dental injuries or interested in learning more about mouthguards, please contact us today to schedule an appointment for a consultation. If you would like to read Dear Doctor's entire interview with Jerry Rice, please see "Jerry Rice." Dear Doctor also has more on "Athletic Mouthguards." and "An Introduction to Sports Injuries & Dentistry."